North Texas Celtic Strings. Spring Semester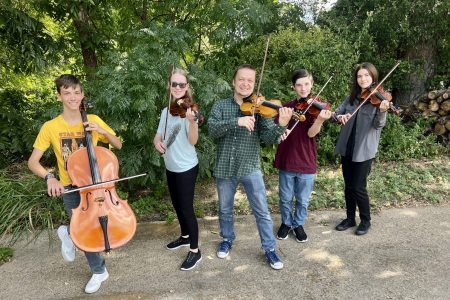 Fiddlers, welcome to the program!
This is internal page for NTCS Spring Semester 2023.
Information about the class
North Texas Celtic Strings Fall Semester will start
on August 26, 2023, Saturdays from 1
0am to 11am

.
There will be no classes on October 7 and during Thanksgiving week, November 25.
December 9 will be the last class and Recital will be on December 13 at The Celt, which will be the end 
of the Fall semester.
Location for classes

 – Community Unitarian Universalist Church (Plano, TX)
Location for recital

 – See below
Schedule for the classes:
Saturdays – 10 to 11 am
Recital is on December 13 at 7pm
Dress rehearsal and Call time is 6:15pm
Location is The Celt. Irish pub. McKinney, TX